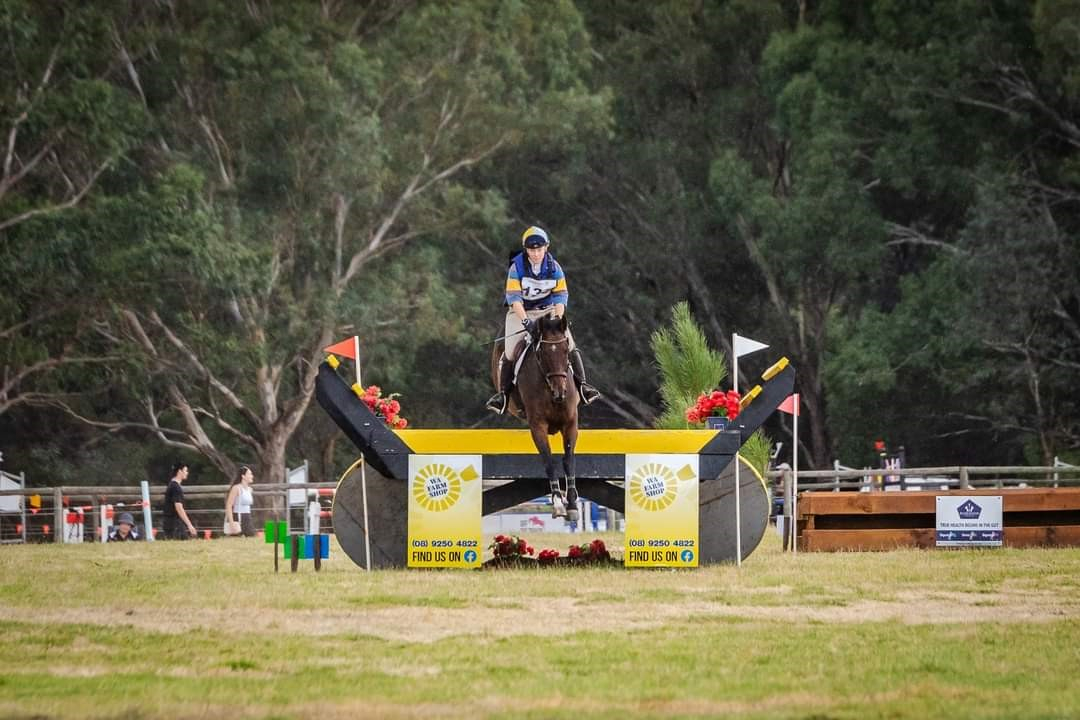 WA Farm Shop Eventing action heats up this weekend in Cuballing!
This weekend brings the eventing community to the wonderful town of Cuballing - near the Dryandra state, home to numbats and woollies - where once again our State's top riders will be putting on their best performances for the top spot in the WA Farm Shop FEI Eventing Grand Slam Leaderboards!
Originally held at Narrogin, this club were the first in WA to run an International 3 Star (Old Format) and in 2010 the club moved to the current grounds in Cuballing. Sheila Cook was the original instigator for the building of the course in Narrogin and along with her industrious committee this club would run some of the most talked about 3-day events in the state!
A member of the current committee still, Jacqui Early along with Kim and Jodie McKenzie were part of the team of people that brought the club back to life in the early 2000's. So, make sure you say hi and thank you to Jacqui for her amazing commitment she has given to the running of our sport!
The exciting WA Farm Shop Grand Slam is the brainchild of the enigmatic Kate Baxter who along with her husband Derek, own and run their shop located at 24 Great Northern Highway, Middle Swan. Here you will find a solution to all your farm, property and rural needs. From fencing to fertiliser, retic to R clips, this store has it all. And with friendly service and can-do attitude we assure if they don't have what you're looking for on site, they will be able to source you a solution in no time.
The WA Farm Shop FEI Eventing Grand Slam is in its second year and has been designed to promote the highest levels of Eventing in Western Australia. The classes include FEI 2*, FEI 3*, FEI 4* and CCN 1* level. Points are allocated from 1st to 20th place on a sliding scale which makes it an extremely exciting leaderboard to follow.
WAYER was the first event of the grand slam but there has been some movement as this year there are some additional points up for grabs to those riders who took their horses east to compete at the recent Melbourne International Horse Trials, but will that be enough to hold back those riders who stayed at home and are ready to win the big points awarded for the ever sought after 1st place!
The current standings for each leaderboard are below but will we see some substantial changes and new names in our top three places after this weekend? We will have to watch and see!
We wish everyone competing at Cuballing this weekend the best of luck!
OPEN 3 and 4 star
Kenya Wilson - Sandros Salute MW - 70 Points
Mike Dagostino - Kendlestone Park Hollywood - 60 Points
Emily Gray - Canterbury Tradesman - 55 Points
2 Star
Sonja Johnson - Silver Promise - 60 Points
Jaleesa Gaasdalen - Vintage Valley Annabeth - 55 Points
Tanaya Radecker - Kendlestone Park Jive - 50 Points
1 Star
Emily Gray - Legal Chase - 60 Points
Dani Carey - Kendlestone Park Elite - 50 points
Indiana Knuckey - Giacamo - 46 Points
Junior 1 Star
Amber Patupis-Retsas - Touchstone Felix - 55 Points
Keira Olsen - Tamblyn Park Shine - 50 points
Charlee Morton-Sharp - Impazzire - 45 Points
To view the full leaderboards for the WA Farm Shop FEI Eventing Grand Slam visit the WA Farm Shop FEI Eventing Grand Slam page.