Interschools competitors arrive in Werribee!
In the first week of October, Western Australia will see 51 of its best young riders, who have just made the 3500km trip across to Werribee, compete in the 2014 Australian Interschool Equestrian Championships.
Riders were selected based on qualification performances at the 2014 State Championships and supporting Events. The 2014 Team Captain, Jess Cappendell, is very excited at the prospect of competing in her 7th Nationals. The first Nationals Jess attended was in 2008. She also qualified in 2007 which was meant to be the first year, but it was cancelled due to the Equine Influenza outbreak.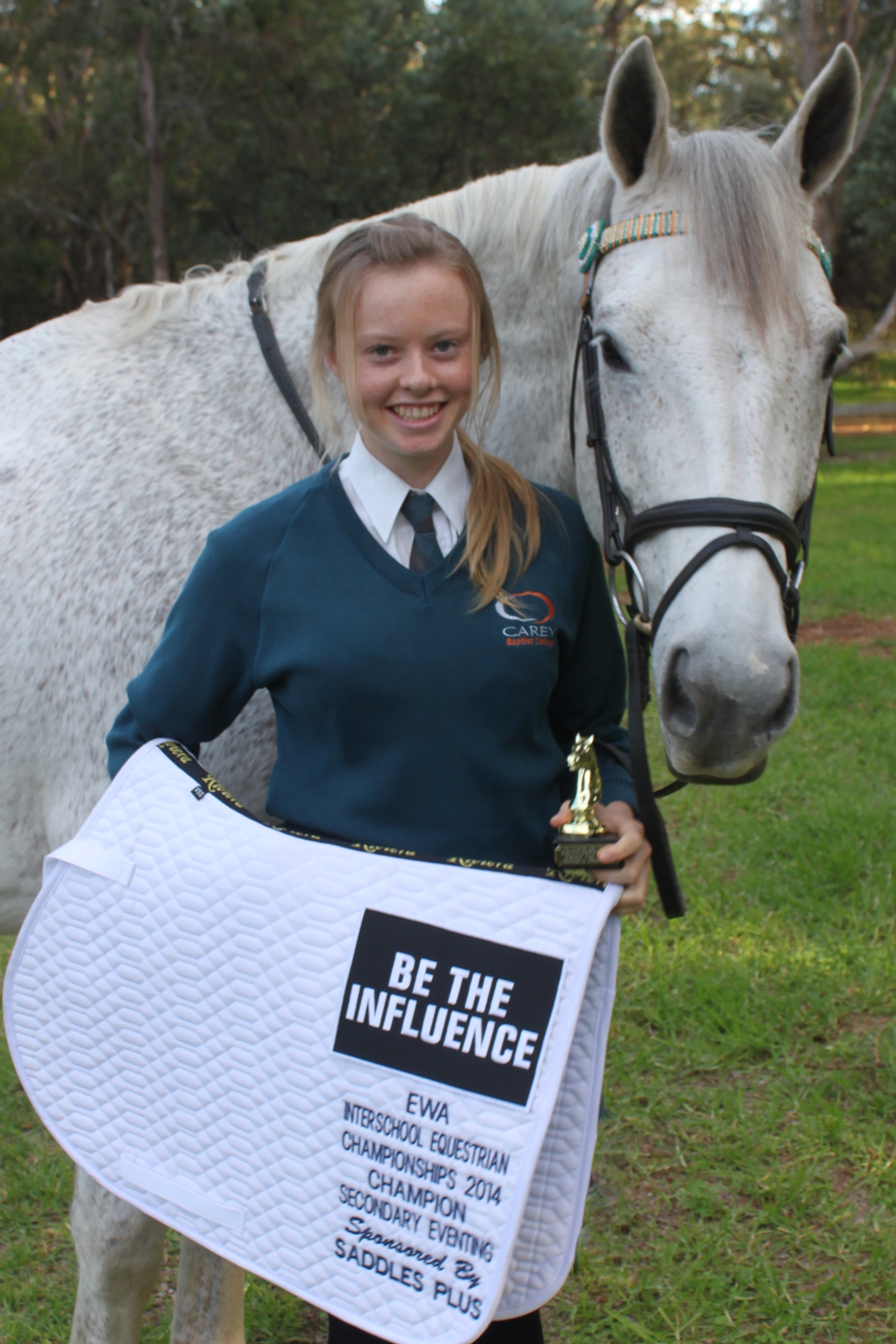 2014 WA Team Captain Jess Cappendell and Kemill Hill Storm
The WA Teams consists of 14 Eventers (who have all transported their own horses across), 17 showjumpers,19 Dressage riders, 12 Primary riders for Combined Training and 24 Show Horse competitors.
In addition to regular training and lead up competition practice preparations have included a Team Building and Information Day held at the SEC on 10th July and a Team BBQ end of August.
Interschool WA would like to thank both Ramsay's and Combined Horse Transport for supporting our Team members and also to the following Sponsors;
Saddles Plus: Voucher donated to the  Value $700
Jump 4 Joy: Jump Wings and cups donated to the  Value $200
Hygain: Voucher donated to the  Value $150
Evolution Equestrian: Voucher donated to the  Value $150
Blackwood Equine Supplies: Voucher donated to the  Value $100
Horserail: Jackets for team parents.
These Vouchers are being raffled to help raise funds for Team Uniforms and Travel expenses etc.
The Schedule will commence with Trot ups on Monday then the Opening Ceremony & BBQ Dinner, followed by four days of stiff competition. During the event the host state, Equestrian Victoria, will also offer an extensive trade village to provide lots of retail therapy. Each evening a different display will be featured including a display by the Hunt Club, a Masterclass with Will Enzinger & Emily Anker and also a Manolo Mendez Masterclass on Dressage Riding and Long Reining.
Team WA is looking forward to having lots of fun, cheering on their fellow team members, displaying excellent sportmanship and making many new Interstate friends.