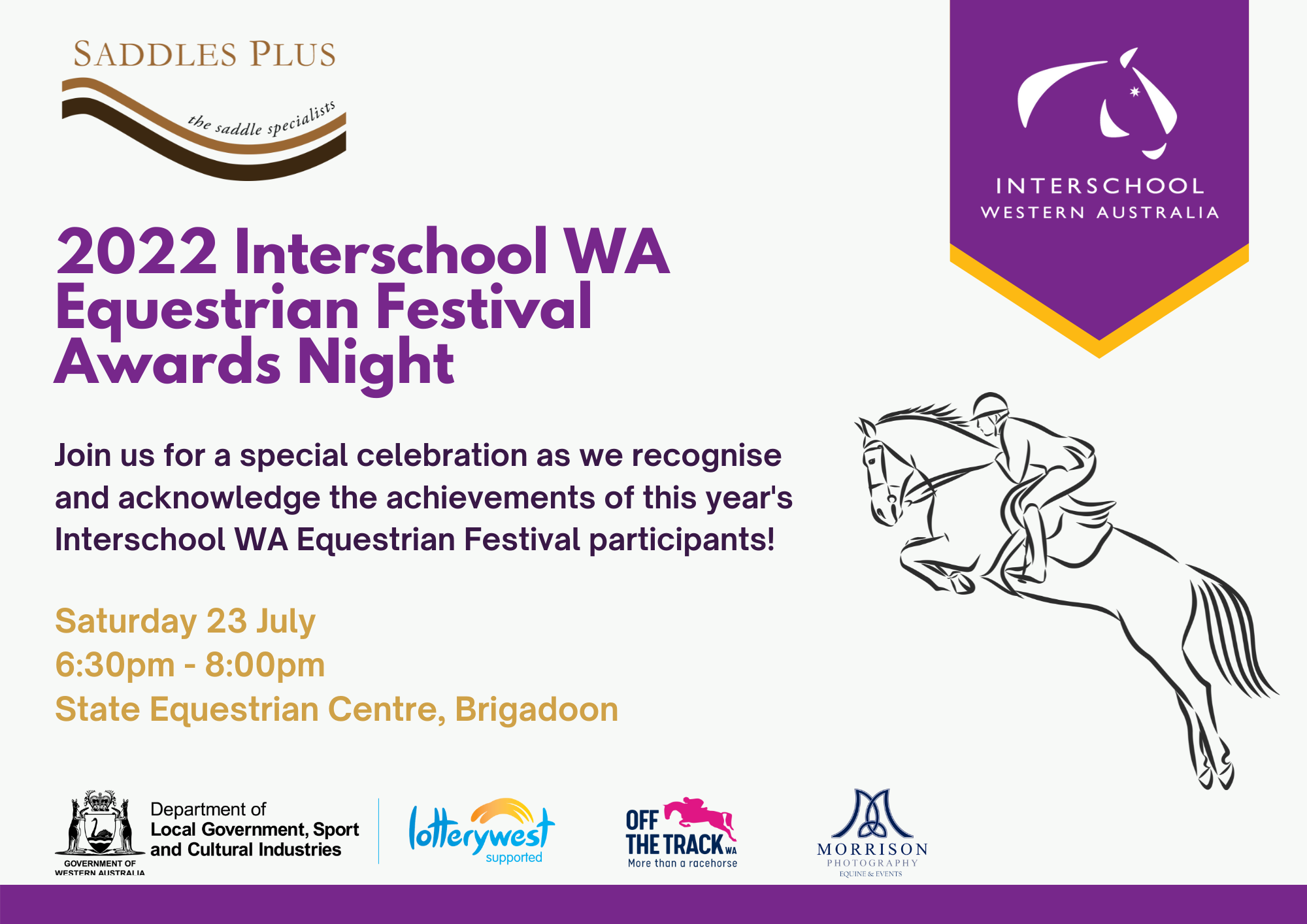 Book now for the 2022 Interschool WA Equestrian Festival Awards Night!
We are pleased to advise that the EWA and Saddles Plus Interschool Equestrian Awards Night will be held at the State Equestrian Centre on Saturday 23 July 2022 at 6:30pm.
All awards for individual riders, sport disciplines, schools and teams, breed awards and Off the Track will be presented.
Saddles Plus as the major sponsor of Interschools will be providing prizing. Saddles Plus will also be offering a very generous 20% discount off on-line product orders in the week before the Awards Night. Items will be available for you to collect on the night.
We invite all Interschool competitors to attend the Awards Night. All competitors who are receiving an award should attend and must wear school uniform. This is important as you are representing your school.
In addition, we will be announcing the Team to represent Western Australia at the Australian Interschool Equestrian Championships to be held in NSW in September.
The SEC bar will be open and light refreshments will be provided.
Our official photographer, Michelle Morrison will be in attendance on the night and would love to capture all our winning teams.
In order to assist us with numbers and catering, please indicate your attendance via TryBooking.
It is FREE to attend the Awards Night and we look forward to welcoming you to a special evening of celebration.