Wooroloo 1 CCN-S 2019 Event Report
Wooroloo 1 CCN-S
11-12 May 2019
Wooroloo Prison Farm, Perth, Western Australia
By Kate Herren
Tessa Sharman- Farelly set herself up for the first trip to Melbourne next week for the CCI-L 3* by topping the competitive CCN-S 3* at Perth Horse Trials Association's Wooroloo 1 (11-12 May).
Riding Kings Basil Brush, a 9-year-old Irish Sport Horse cross by Statford Neo, the qualified accountant, who now works at Horseland Midland, led from the dressage with a score of 27.8. She was especially thrilled with 'Basil's' performance across the country.
"I know that I can be a bit slow on cross country, so my aim for the event was to lead the dressage by as much as I possibly could," explained Tessa, who is based east of Perth. "I have had a fairly big issue with him with the water, so I was so pleased with how well he jumped it at Wooroloo - I have worked incredibly hard over the summer to try and put the issue to rest so I'm hoping that going forward he will remain confident."
Tessa was keen to praise event organisers for their efforts aerovating the ground: "I was incredibly grateful for the work the event did in preparing the ground, especially given I am prepping for Melbourne. It makes so much difference to the horse's recovery."
Tessa edged out Will Baxter and KDale Mr Collins (bred by Steph Sneyd), who stormed around the cross country inside the time but were very unlucky to have a fence down in the show jumping when the horse seemed to be spooked by a photographer. "He was jumping out of his skin so I was pretty gutted, but he still thinks he's a winner and we have plenty to build on for the rest of the season," explained Will, who is based in the Swan Valley. There was still reason for some celebration for the Baxter Family, as mum Kate triumphed in the inaugural combined training 45cm class with Tudor Rose.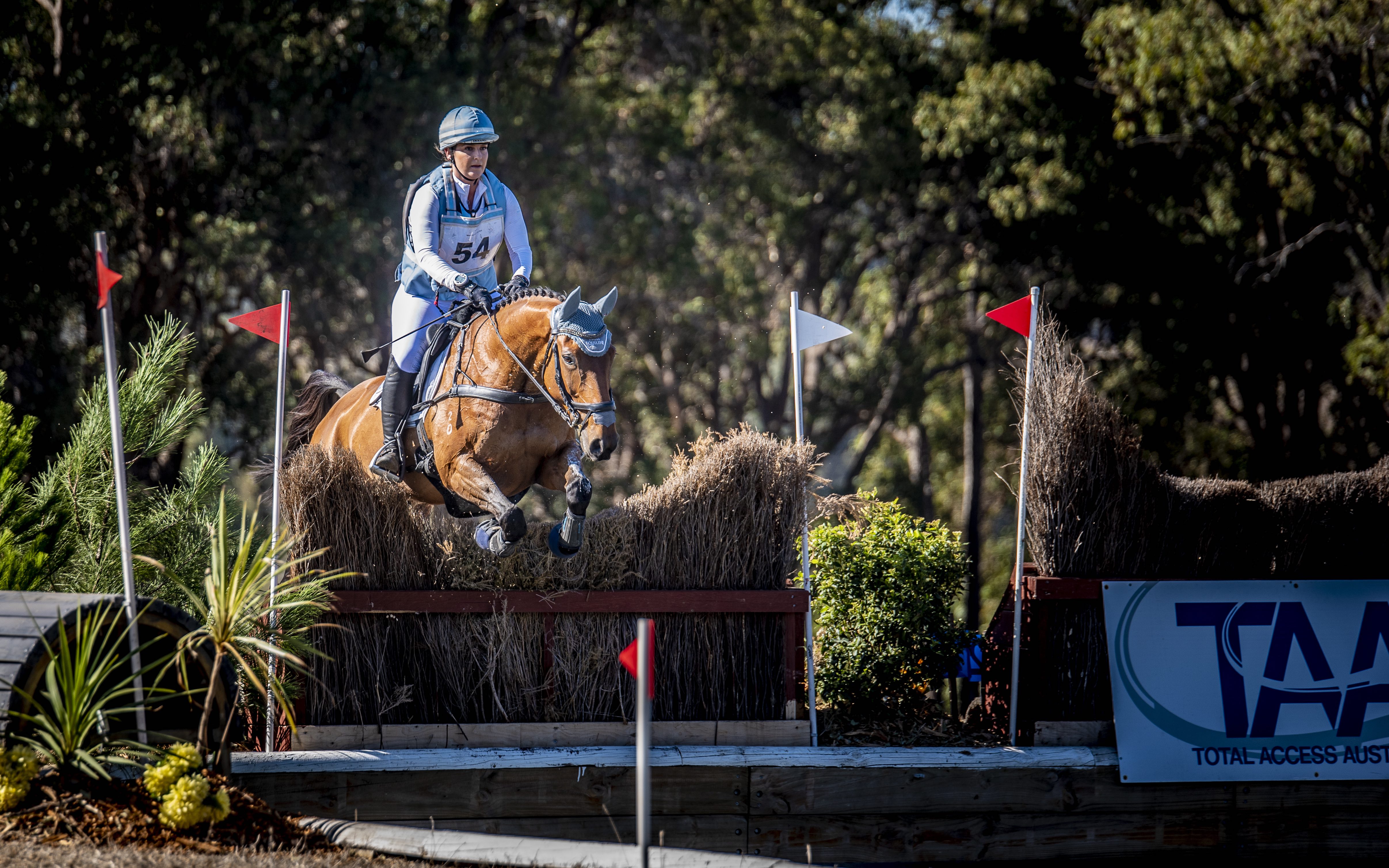 Michael Dagostino and the experienced Kinnordy Gatow were the only combination of the three starters to complete Wayne Copping's CCN-S 4* cross country course, as both Sarah Dawson (Imposing) and Tessa Sharman-Farelly (Parkiarrup Carnival) took tumbles. A stylish clear in the show jumping also set Mike up well for a trip across the Nullarbor to Melbourne in the coming days.
Jess Keeble Jenkins proved that Wooroloo is a happy hunting ground, as she retained the CCN-S 2* title she also won last year with Hard Target.
Young riders from the Youth Eventing Squad WA (YES-WA) were on fine form at Wooroloo, picking up three wins and a number of placings. YES-WA is open to riders aged 14-25 and assists youth talent to develop their high performance pathways through high-quality support and coaching, as well as promoting the highest ideals of sportsmanship and horse management. 16-year-old Tanaya Redecker topped the CCN-S J1* sponsored by young rider supporter Brigid Woss, with her 10-year-old OTTB mare, Talaq Citi. "She's so honest and careful, and today she did her best ever dressage test," explained Tanaya, who dedicated her win to her show jumping coach, Tina Holmes, who unfortunately broke her ankle in a show jumping fall and wasn't there to see her pupil's victory. Perth Horse Trials Association made a significant investment in medical cover for this event, appointing a fully qualified trauma doctor to support the event paramedics for the cross country day.
19-year-old Jaime Hall was victorious in the Southern Stars Saddlery EvA80B riding the seven-year-old OTTB, Happy As. "I have to say thanks to Mum - he was an impulsive buy from Queensland after Mum spotted him on Facebook," explained Jaime, who spent 2018 riding in the UK for Harry Meade while her younger sister took up the ride. "He's pretty cool and laid back - he did get a bit excited in the show jumping but he just stormed up the hills on the cross country," continued the uni student, who is based in Glen Forrest. YES-WA rider Cheyenne Weston was also a winner in the Horseland Midland EvA95J with Leedale Tyson.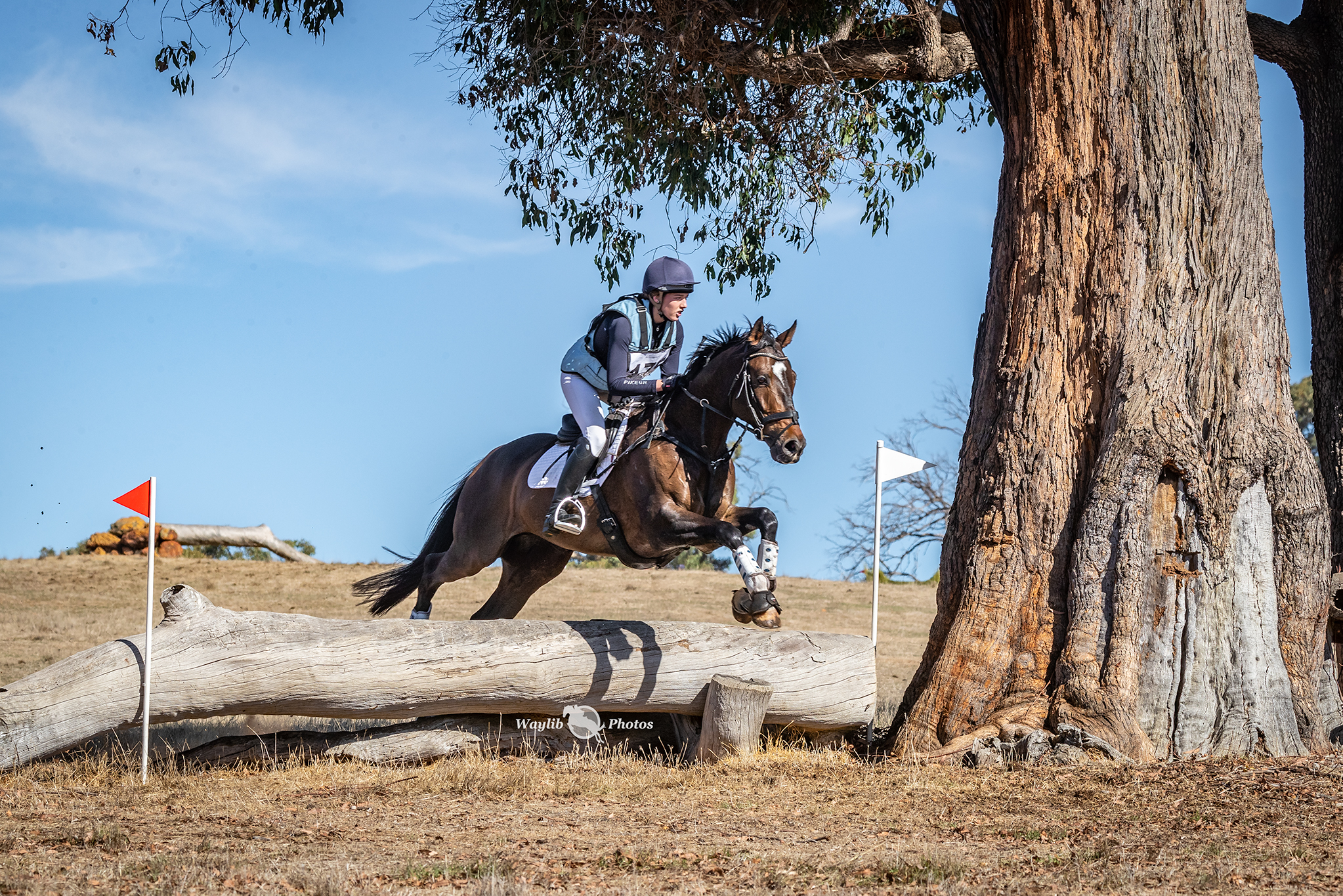 Joy Gray continued a rich vein of form by taking the EvA65 class with Windermere Odyssey, her third win on the spin. "Dressage is my strength and I'm a bit of a control freak but he had a really good cross country round today," explained Joy, who is normally seen at events supporting her daughter Emily, who competes up to four-star level.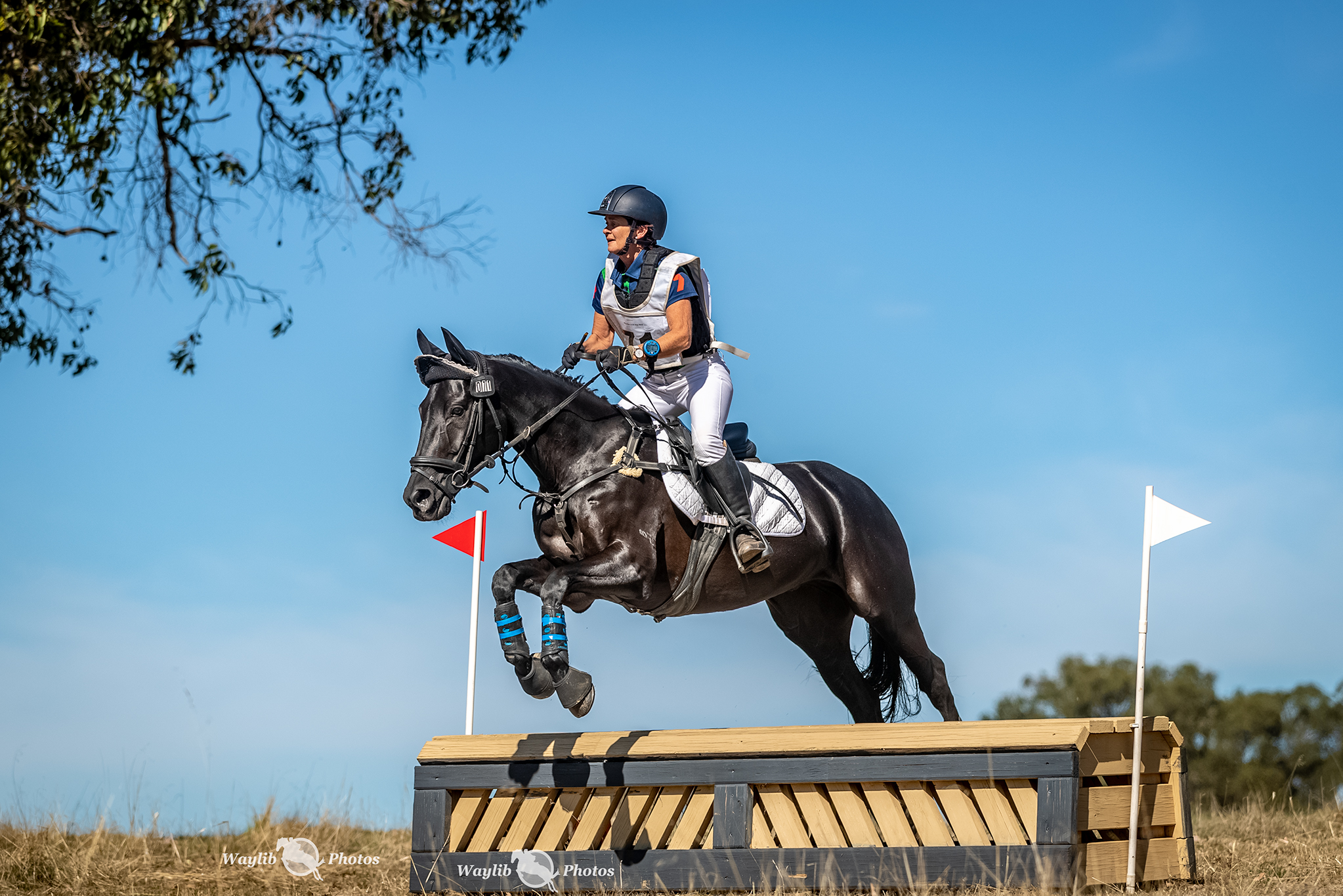 The next event at Wooroloo will be the international three-day event which takes place on 16-18 August 2019.