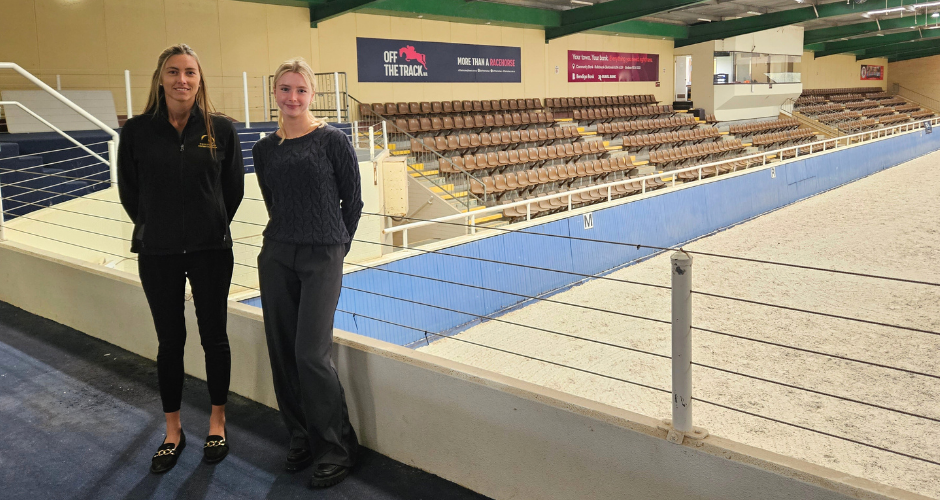 Welcome to the Equestrian WA team, Emma, and Eva!
Equestrian WA is excited to introduce our two newest employees who have filled the revamped positions of Events Coordinator and Facilities Coordinator.
Our Event Coordinator position is your first point of contact when looking to hire the State Equestrian Centre and its facilities for your next event, clinic, or general use and will continue to service as your point of contact regarding any requirements you as a client may have.
Whilst the Facilities Coordinator will look after your booking closer to the date as well as assist in the day-to-day maintenance at the State Equestrian Centre and manage the day-to-day grounds upkeep.
These roles will complement each other and provide efficient service to better benefit out members and future clients.
Get to know our new staff members…
Emma Taylor, Events Coordinator
Emma is currently in her final semester at university, studying Bachelor of Marketing, Advertising and Public relations.
Emma looks to pursue a career within the field she is studying and is especially interested in the events industry.
Outside of booking events with at EWA, Emma engages in fashion with a passion for sewing and creating her own clothes as well as hitting the second-hand store for inspiration and access to different fabrics. Emma also enjoys days down the beach with friends out in the surf or late nights down the gym.
Eva Lewis, Facilities Coordinator
After maintaining the greens at Golf Courses as well as Farm rural operations, Eva decided to apply for our Facilities Coordinator position.
She looks forward to the opportunity to give back to the sport and to be given the chance to make positive changes from the presentation of our venue and upkeep of our state's high standard facilities.
Eva's passion lies with Showjumping which is her biggest passion with a secret love of Reining and Barrel Racing. When not on horseback, she loves to play competitive Netball and spend quality time with her family.
Equestrian WA hope our members will warmly welcome our new staff member and take the time to get to know our new office roles.