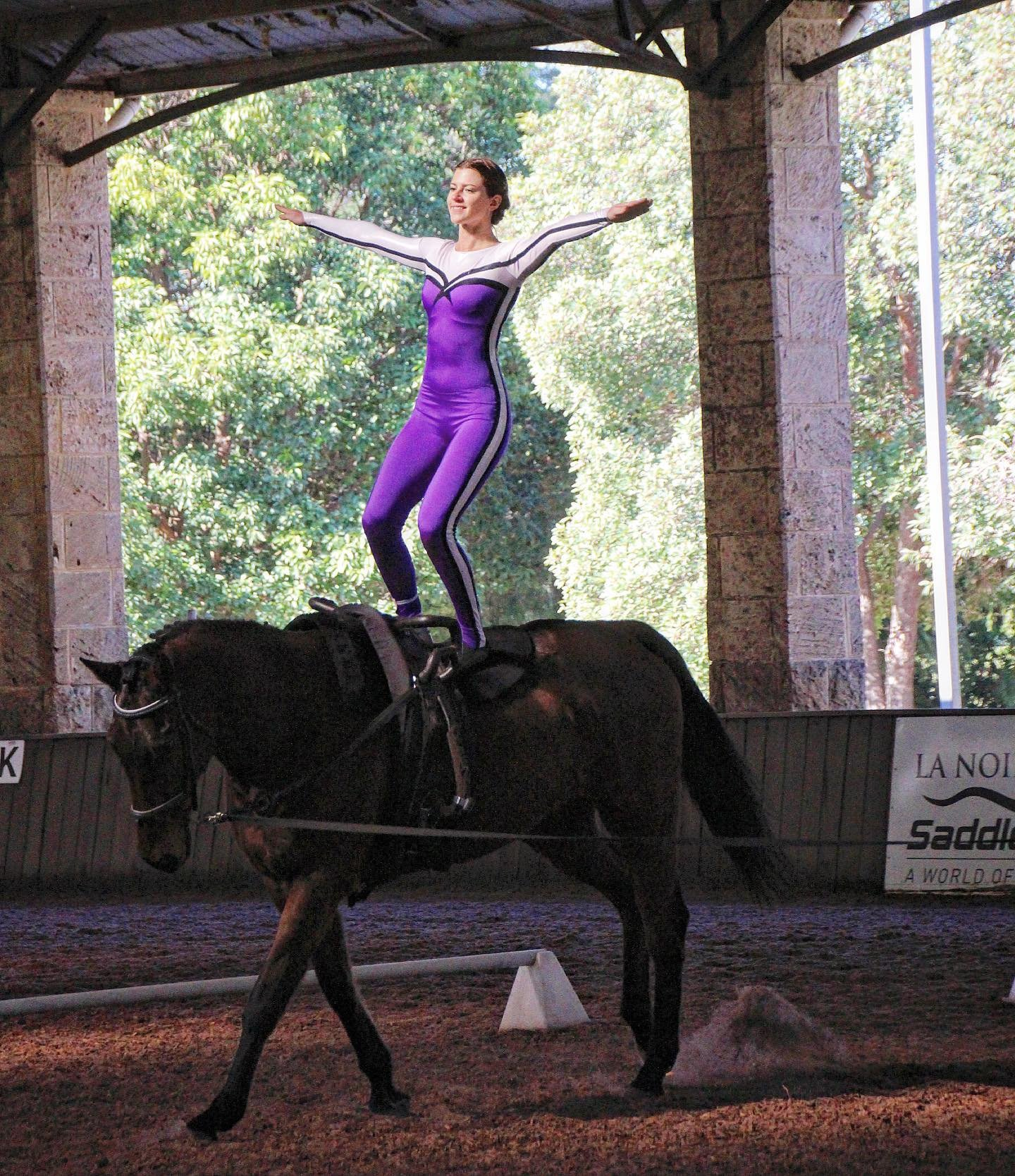 Vaulters put on a show at competition and clinic
It was a spectacular day of action as the EA senior vaulting competition and virtual clinic took place at Brookleigh recently.  
The competition saw four senior vaulters compete on two horses, lunged by Kay and Lorraine - with all involved putting on dazzling displays of skill and technique. 
Following the competition, a virtual clinic was held via Pixem, with Darryn Fedrick, Level 3 FEI Vaulting Judge and owner of Fassifern Vaulting Club the guest coach.
The clinic saw 10 EA vaulters work on the canter mount. Darryn was excellent with fresh exercises on the horse and barrel, making the vaulters work hard with a bit of fun thrown in as well. 
The future of vaulting looks bright in WA, so stay tuned for more exciting news and updates in the future.