Saddleworld Dressage Festival Results
WA Young Rider Ian Smith had a very successful weekend on his lovely stallion Dornkaart at the Saddleworld Dressage Festival 11 – 14 December at Werribee Park National Equestrian Centre in Victoria.
An event highlight for Ian was being awarded runner up in the final of the Marcus Oldham Aachen Challenge. This prestigious competition is open to riders aged 16 to 25 years, riding at Prix St George level. The top 3 riders from the first round on Saturday ride a test on their own horse and then will ride each other's horse in the same Prix St Georges test to determine the winner. The winner of the Marcus Oldham Aachen Challenge receives the exciting prize of an airfare to Europe and tickets to the Aachen CHIO in Germany in 2015.
Ian also went on to place 4th in the Advanced 5.2 and then 1st in the Advanced 5.3 on 72.237%. Overall Reserve in the Advanced Championship!
Another WA competitor Louise Hillman and Lord Louie also placed 6th in Novice 2.2 and 7th in the Division 1 Novice Championship. In the Elementary they placed 9th in 3.2 and 2nd in the 3.3 and so ranking 5th overall in the Elementary Championship.
See the full results here.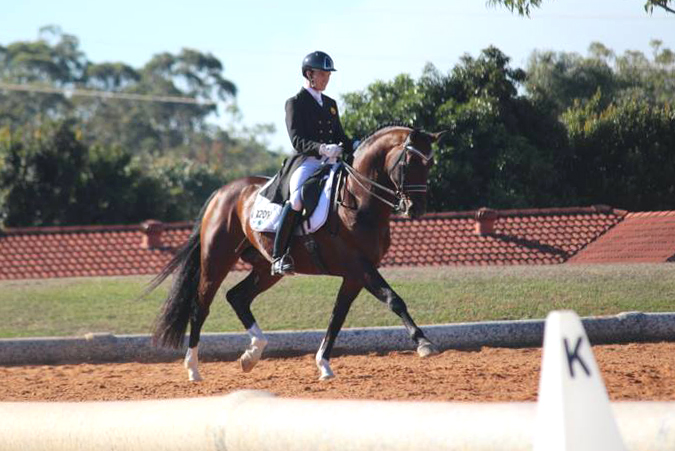 Ian Smith and Dornkaart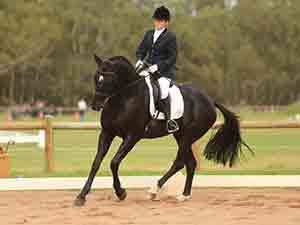 Louise Hillman and Lord Louie