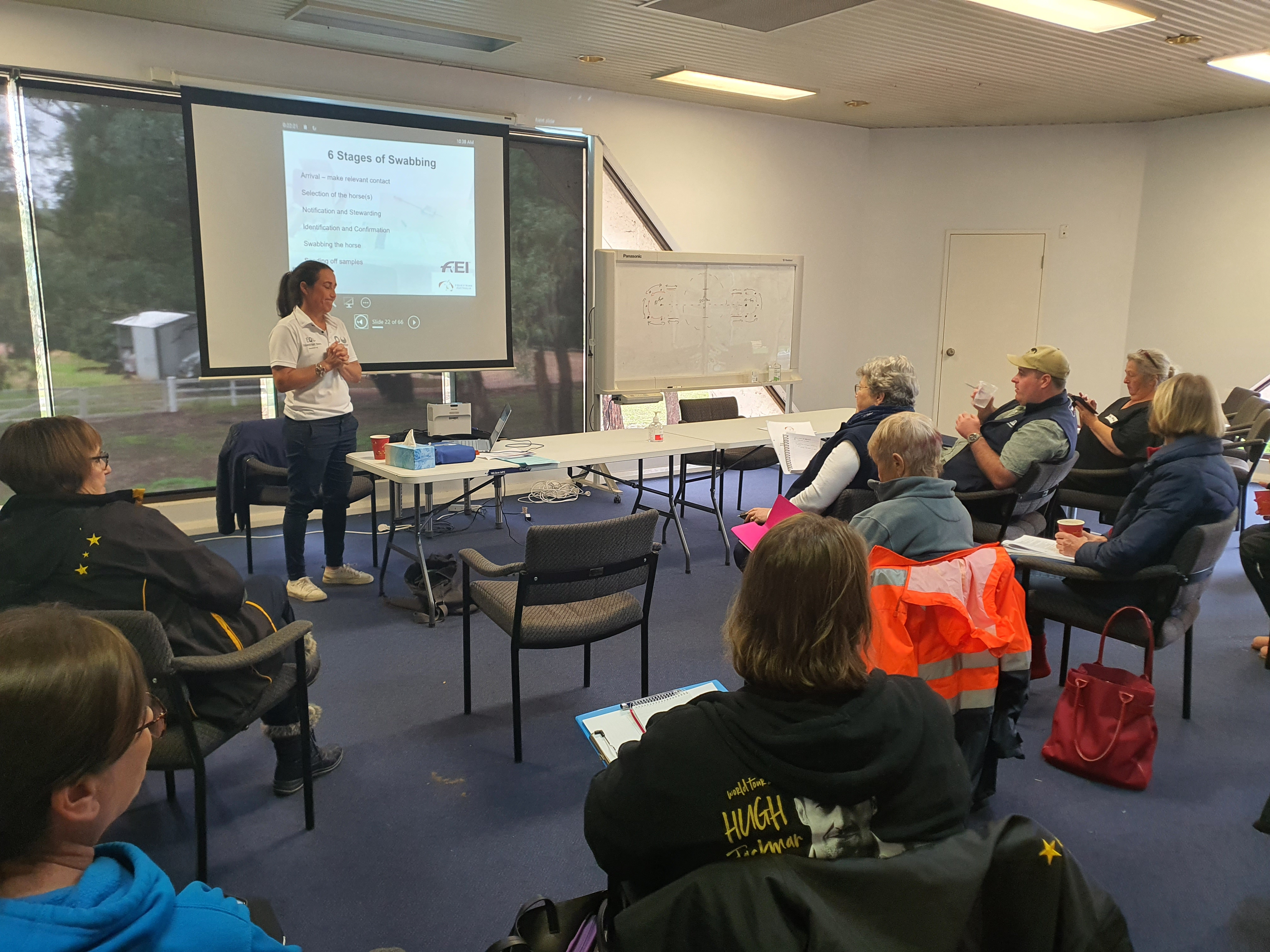 EA Medication Control Stewards course held at State Equestrian Centre
Equestrian Australia and Equestrian WA joined forces to hold a promotional course for interested people wanting to become an EA Medication Control Program Steward.
The course, presented by EA's National Medication Control Officer, Dr Penny Dow, also provided an opportunity for current stewards to refresh their knowledge. 
The Medication Control Program (MCP), or Swabbing, is the testing of a horse's urine and blood samples to ensure that all horses are competing under the EA and FEI competition rules - without being influenced by prohibited substances - to create a level playing field.
In Western Australia, Equestrian WA administers the MCP for national events for all disciplines held in this State (excluding FEI sanctioned events) to conduct equine medication control at selected and random events. This is funded from a levy from each new horse registration in the State. 
For more information visit the Equestrian Australia website.