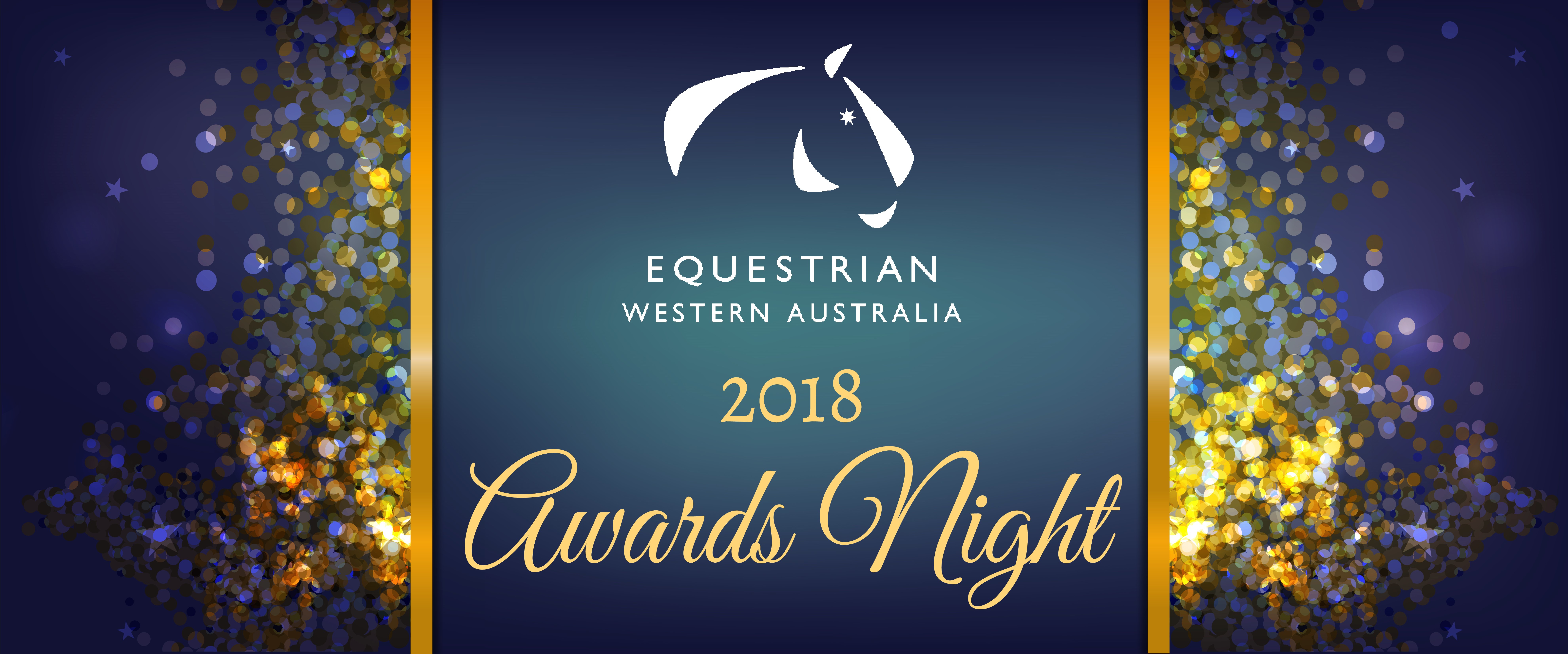 2018 Awards Night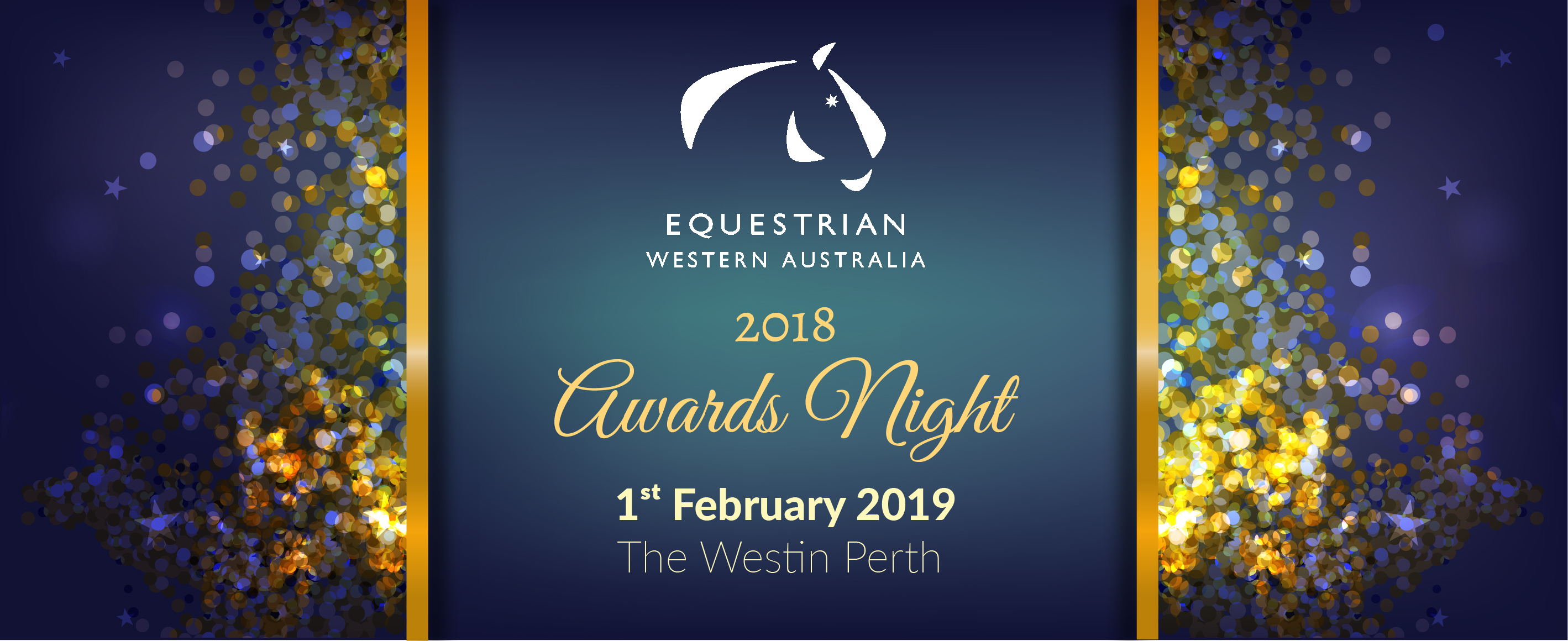 More than 250 members of the WA equestrian community gathered at The Westin Perth on Friday 1 February 2019 to celebrate the sport's highest achievers of 2018 and to celebrate 11 honorary life members as part of the Equestrian Western Australia Awards Night.
Equestrian WA would like to thank our generous sponsors for their support, the charismatic Shaun Lowry for being MC and to Equine Images WA and Eric Lloyd Photography for photographing the event.
Equestrian WA would also like to congratulate all of the award finalists and winners on their success as a result of the commitment and dedication they have shown to their sport. A list of winners for all of the awards can be viewed below.
EWA Awards
Special Services to the Sport
Proudly sponsored by The D'Arcy Slater Foundation


Eventing - Alan Campbell
Jumping - Judith Odgaard
Show Horse - Val Mayger
Dressage - Val Mayger
Special Services to the Sport Overall Winner -  Val Mayger
Administrator of the Year

Eventing - Susan Warren
Jumping - Ross Newman
Show Horse - Tenille Walters
Dressage - Jacqueline Lancaster
Administrator of the Year Overall Winner -  Ross Newman
Volunteer of the Year
Proudly sponsored by Paddock Property


Eventing - Kirsten Twining
Jumping - Sonia Wilson
Show Horse - Suzanne Simons
Dressage - Marlene Kinder
Volunteer of the Year Overall Winner -  Kirsten Twining
Coach of the Year
Proudly sponsored by Horseland Midland


Eventing - Philippa Collier
Jumping - Nellandra Henry
Show Horse - Nadine Merewether
Dressage - Colin Chantler
Coach of the Year Overall Winner -  Philippa Collier
Club of the Year
Proudly sponsored by NewTrend IT Specialists


Eventing - Youth Eventing Squad WA Inc
Jumping - Geraldton Combined Equestrian Club
Show Horse - South West Show Horse Association
Dressage - Brookleigh Dressage Club
Club of the Year Overall Winner -  Brookleigh Dressage Club
Event of the Year
Proudly sponsored by Winteringham Recruitment


Eventing - WAYER CIC
Jumping - Yalambi Spring Jumping Classic
Show Horse - PetSTOCK Bio-John EWA Horse & Rider of the Year
Dressage - State Dressage Championships
Interschools - Saddles Plus WA State Interschool Championships
Event of the Year Overall Winner - Yalambi Spring Jumping Classic
Owner of the Year
Proudly sponsored by Thompson & Redwood


Eventing - Alan Campbell
Jumping - Rebecca & Stephanie Tucker
Show Horse - Fiona, Orleans & Carsten Graetz
Dressage -  Pam Page
Owner of the Year Overall Winner - Rebecca & Stephanie Tucker
Official of the Year
Proudly sponsored by Custom Rosettes


Eventing - PollyAnn Huntington
Jumping - Penny Dodd
Show Horse - Tenille Walters
Dressage -  Janet Reid
Official of the Year Overall Winner - PollyAnn Huntington
International Horse of the Year
Jumping - Oaks Redwood owned by Rebecca & Stephanie Tucker
International Athlete of the Year
Horse of the Year
Proudly sponsored by Quickmail


Eventing - Misty Isle Valentino owned by Sonja & Phoebe Johnson
Jumping - Diamond B Vigo owned by Gail Hellier
Show Horse - Broadwater Park Toy Soldier owned by Michelle Bowden
Dressage - Penny Hill Park Sophia owned by Michelle James
Horse of the Year Overall Winner - Broadwater Park Toy Soldier
Para-Equestrian o

f the Year
Proudly sponsored by Quickmail


Chelsea De Jonge  *Winner*
Shannon Brookes 
Fleur Lister
Young Athlete of the Year
Proudly sponsored by Brigid Woss
Jumping - Izabelle Dobson
Dressage - Kjersti Grov
Show Horse - Jenna Hall
Eventing - Madison Gielen
Young Athlete of the Year Overall Winner - Izabelle Dobson
Athlete of the Year
Proudly sponsored by Bates Saddles
Jumping - Trevor March
Dressage - Emma Hayward
Show Horse - Michelle Bowden
Eventing - Sonja Johnson
Athlete of the Year Overall Winner - Sonja Johnson
2018 Patrons Award
Jumping - Nanette Hollis
Eventing - Kate Ingham
Dressage - Jackie Lancaster
Show Horse - Helen Harris
Honorary Life Members
Anne Taylor
Carole Wells
Clayton Fredericks
David Butt
Judy Hogan
Lucinda Fredericks
Mary Ipkendanz
Richard Sands
Samantha Jones
Sharon Jarvis
Sonja Johnson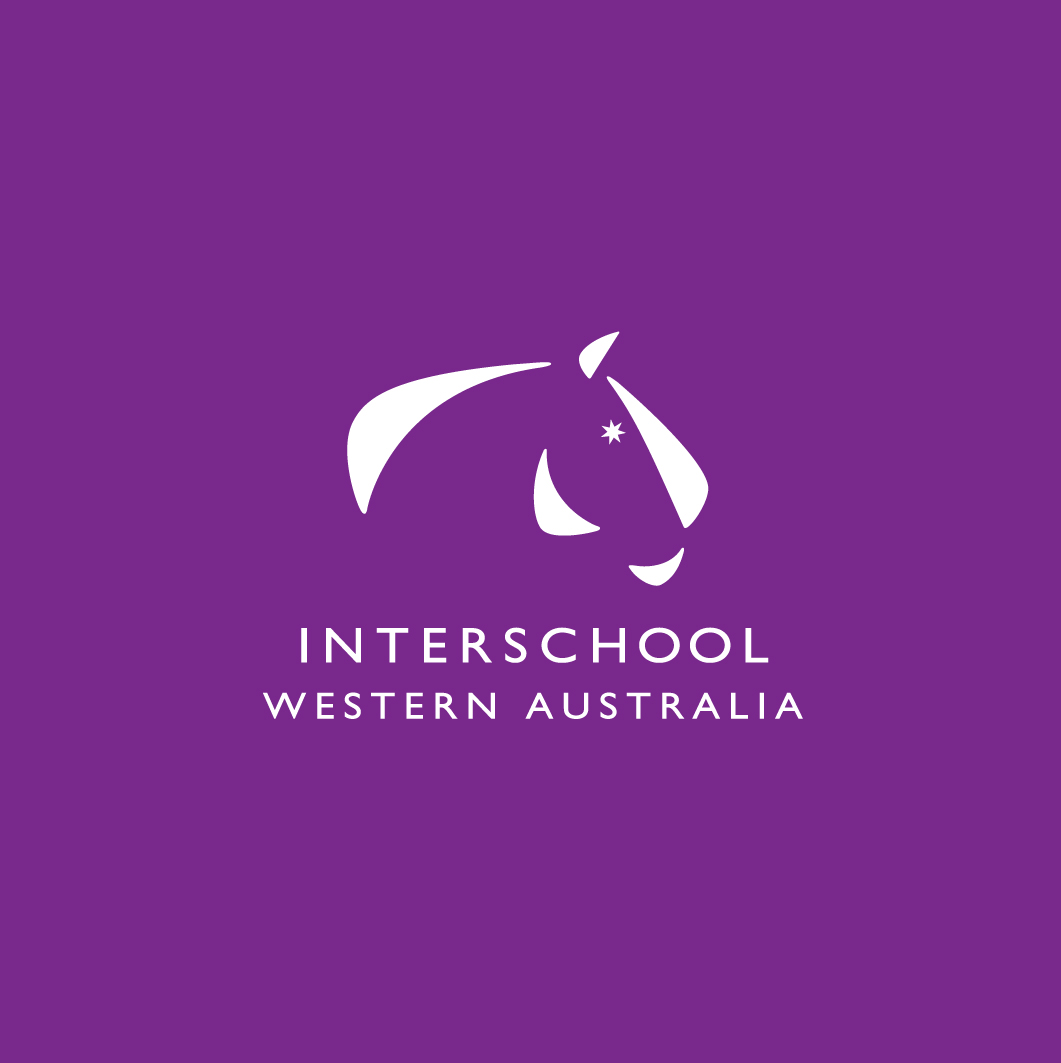 Saddles Plus Interschool Leaderboard
EvAJ80
Cheyenne Weston & Leedale Tyson
EvAJ95
Annina Webster - Bindaree's George
EvAJ105
Emma Cummings - Just Reilly
CNC1*
Kayla Smit - Holly Roller 
Preliminary & Novice Primary Winner
Alivia Coppin - Broadwater Park Standing Ovation
Secondary Preliminary
Zoe Inglis - Ruby De Luxe
Secondary Novice
Mia Fleckhammer - Penrhy's Carbon Copy
Secondary Elementary
Mia Fleckhammer - Penrhy's Carbon Copy

Secondary Medium
Ashleigh Middendorp - Joshua Brook Budzweizer
Secondary Advanced
India Levene - Jaybee Alaria
Secondary PSG
Kjersti Grov - Kinnordy Rheingold
Secondary Inter I
Kjersti Grov - Kinnordy Rheingold
Overall Highest
Mia Fleckhammer - Penrhy's Carbon Copy

Primary 80 & 90 cm 
Ellie Gough - Western Diva
Secondary 90 cm
Erin Turner - Redline Classic Design
Secondary 100 cm
Erin Turner - Redline Classic Design
Secondary 1.10 m
Grace Lamont - SS Halo
Secondary 1.20 m
Grace Lamont - Samantha Lamont - Glenwood Park Vatu
Overall Highest
Ellie Gough - Western Diva
Primary Rider (Under 12 yrs)
Serena Smith
Secondary Rider (12-14 yrs)
Lauren Rowe
Secondary Rider (15-17 yrs)
Sophie Appleby
Secondary Rider (Over 17 yrs)
Skyla McGorlick
Overall Highest
Serena Smith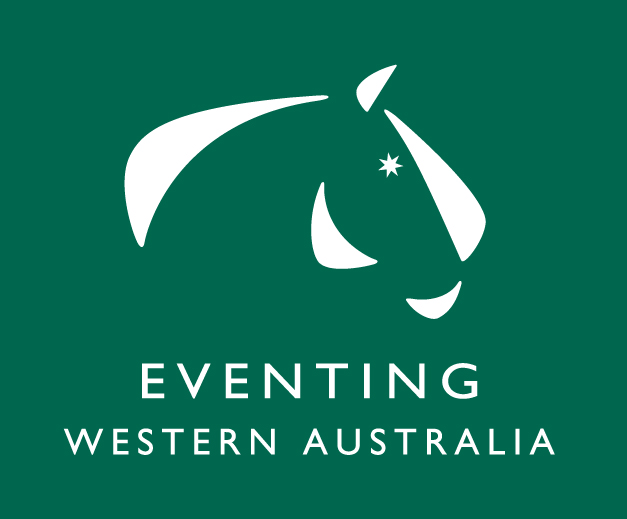 Eventing Master Series Leaderboard
EvA80

1st - Leroy: Tegan Cook
2nd - Charity Magil: Cherry Bomb
EvAJ80

1st - Cheyenne West & Leedale Tyson
2nd - Olivia Ruiz & Holland Park Riveira
3rd - Jamie Baker & Bling it to Me
EvA95

1st - Zia Park Classic & Kenya Wilson
2nd - SVZ Solitare & Tegan Cook
EvAJ95

1st - Emma Cumming & Mrs Nortonknight
2nd - Zane Lyall & Venture Sky High
3rd - Annina Webster & Bindarees George
EvAJ105

1st - Madison Gielen & Akecheta
2nd - Emma Cumming & Just Reilly
3rd - Kate Smith & Star of Kingston
EvA105

1st - Suzanne Smith & Chevallier Park Captivate
2nd - Laurelle Hayes & Kdale Mr Knightly
3rd - William Baxter & Kdale Mr Knightly
One Star

1st - Kenya Wilson & Sandros

Salute MW
2nd - William Baxter & Kdale Mr Collins
3rd - Michael Dagostino & Kendlestone Park Jive
Open

1st - Kirsten Twining & Max Almighty
2nd - Emily Gray & Jocular Vision
3rd - Tessa Sharman & Kings Basil Brush
Eventing WA Rising Star Leaderboard
Winner - Emma Cumming (Just Reilly)
Runner-up - Suzanne Smith (Chevallier Park Captivate)
2nd Runner-up - Sarah Dawson (DP Composer)
Des Robinson Memorial Award
Madison Gielen
Breakaway Trophy
Emily Gray
Sheila Cooke Trophy
Emily Gray
Egoline Trophy 
Sonja & Phoebe Johnson
Colin Dunham Memorial Trophy
Dahlia Richardson

EquineWorld Leaderboards
Amateur A : Tahlia Baxter
Amateur B: Rachel Clark
Amateur C: Izabelle Dobson
Silver Series Leaderboard
Rebecca Donovan & Carpina
Bronze Series Leaderboard
Bridget Kelly - Quantico 12
Jumping Horse of the Year Leaderboard
Diamond B Vigo owned by Gail Hellier and ridden by Chelsea Kessey
George Hall Trophy
Grace Lamont
Eric Marsden
Wendy Reid
Kentaur Young Masters
Winner of the 80 cm - Western Diva: Ellie Gough
Winner of 1m - Hayley Frank
Winner of the Junior - Grace Lamont
 
Child's Show Pony
Argyl Star Quality owned by Fiona, Orleans & Carsten Graetz ridden by Codie Lambert/Orleans Graetz
Child's Show Hack
Carona Park Victory owned by Fiona, Orleans & Carsten Graetz ridden by Orleans Graetz
Child's Hunter Pony
Gem Park Debonare owned by Eileen Morris
Child's Hunter Galloway
Broadwater Park Valentino owned by Sierra McGorlick
Child's Hunter Hack 
Amadeus SR owned by Shelley Riley ridden by Tyer Bain
Show Pony
Argyl Star Quality owned by Fiona, Orleans & Carsten Graetz ridden by Codie Lambert
Show Hack 
B Famous owned by Anna Duffy
Donnington owned by Chloe Moon
Show Hunter Pony
Asharley Play on Words owned by Serena Smith
Show Hunter Galloway
Karma Park Fire Fox - Courtney Vale
Show Hunter Hack
BML Sandriah owned by Tracey Diederich and ridden by Diana Avery-Jones
Junior Rider - 18 years and under
Senior Rider - 18 years and over
 
UWE Spenlen Dressage Horse of the Year Award
Winner - Penny Hill Park Sophia owned by Michelle James and ridden by Emma Hayward
Runner-up -BML Silhouette - Astrid Grov
UWE Spenlen FEI Dressage Horse of the Year Award
 Kinnordy Rheingold owned by Kjersti Grov
---
 HIGH PERFORMANCE
Most Outstanding HP Athlete Awards
Jumping - Trevor March riding Holmwood Valentine
Dressage - Emma Hayward riding Penny Hill Park Sophia
Eventing - Emily Gray riding Jocular Vision
Vaulting - Matilda Yates
Para-Equestrian - Chelsea De Jonge riding Boy
Maitland Park Rising Star Scholarships
Dressage - Lauren Rowe & Charisma Royal Emblem
Jumping - Erin Turner & Redline Classic Design
Eventing - Kate Smith & Star of Kingston
Maitland Park Rising Star Scholarships
Dressage Most Improved - Shania Benbow riding Mira Count Ya Blessings
Jumping Most Improved - Ellie Gough riding Western Diva
Eventing Most Improved - Emma Cumming riding Just Reilly