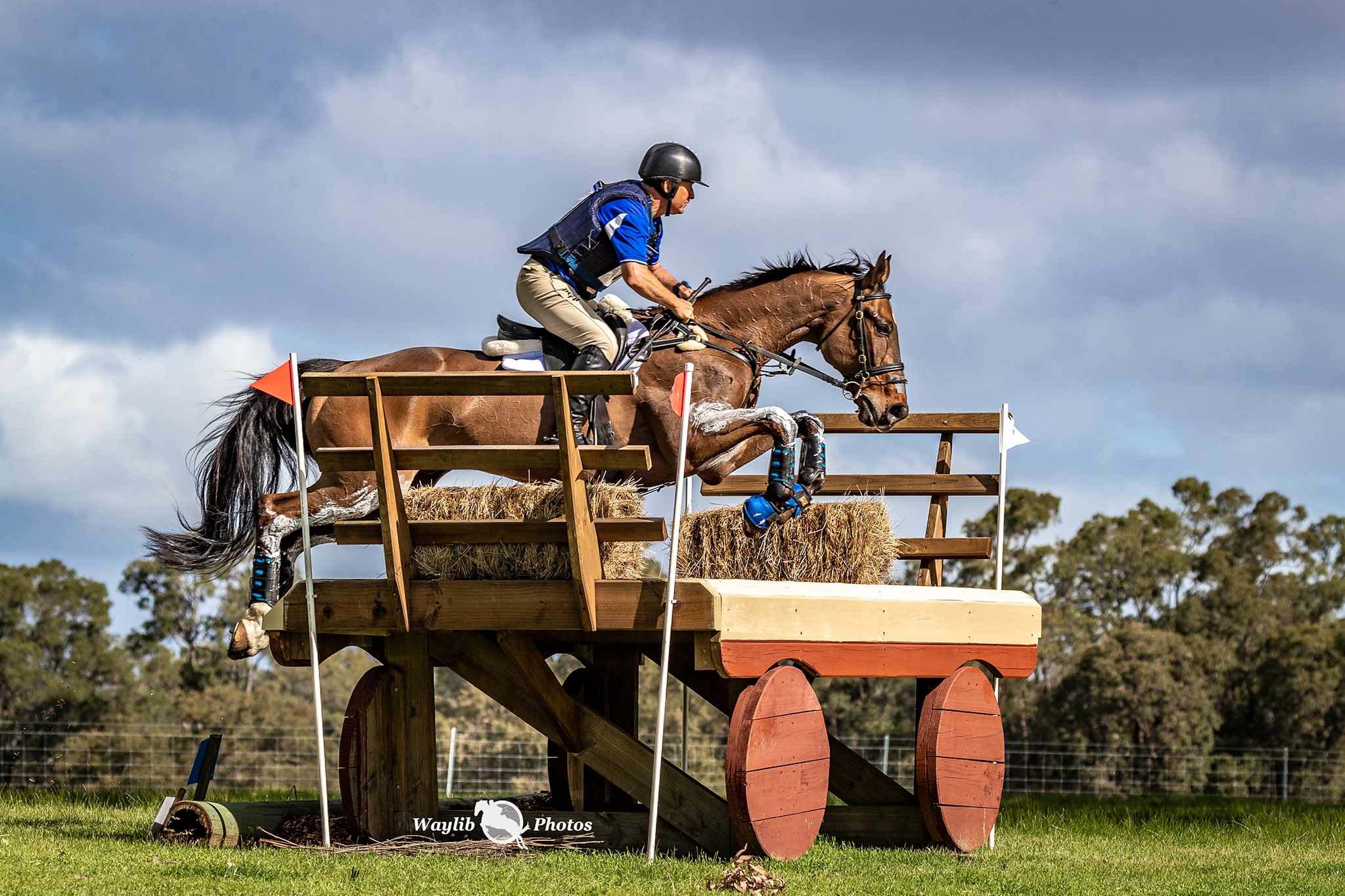 Waylib Sports Photography
DREAMS COME TRUE AT WOOROLOO
BGC Quarries Wooroloo International Three Day Event
Wooroloo, WA
16-18 August 2019

Perth solicitor Michael Dagostino fulfilled a lifelong dream at the BGC Quarries Wooroloo International Three Day Event by qualifying for his first Adelaide CCI*****L, courtesy of a win in Wooroloo's CCI****L with the 16-year-old Kinnordy Gatow. "It was a magic weekend! This horse is a jumping machine and a real athlete - he has an incredible ability to help you out and it's just a dream to qualify for a five star," declared Michael, who was quick to thank his home team of Dani and Jackie who do a lot of the horse's fitness work. "I must also thank the Wooroloo committee who go to the huge effort of putting on this FEI event - the course rode really well and the going was lovely." Albany Olympian Sonja Johnson took the McIntosh and Son CCI****S with her seasoned campaigner, Misty Isle Valentino.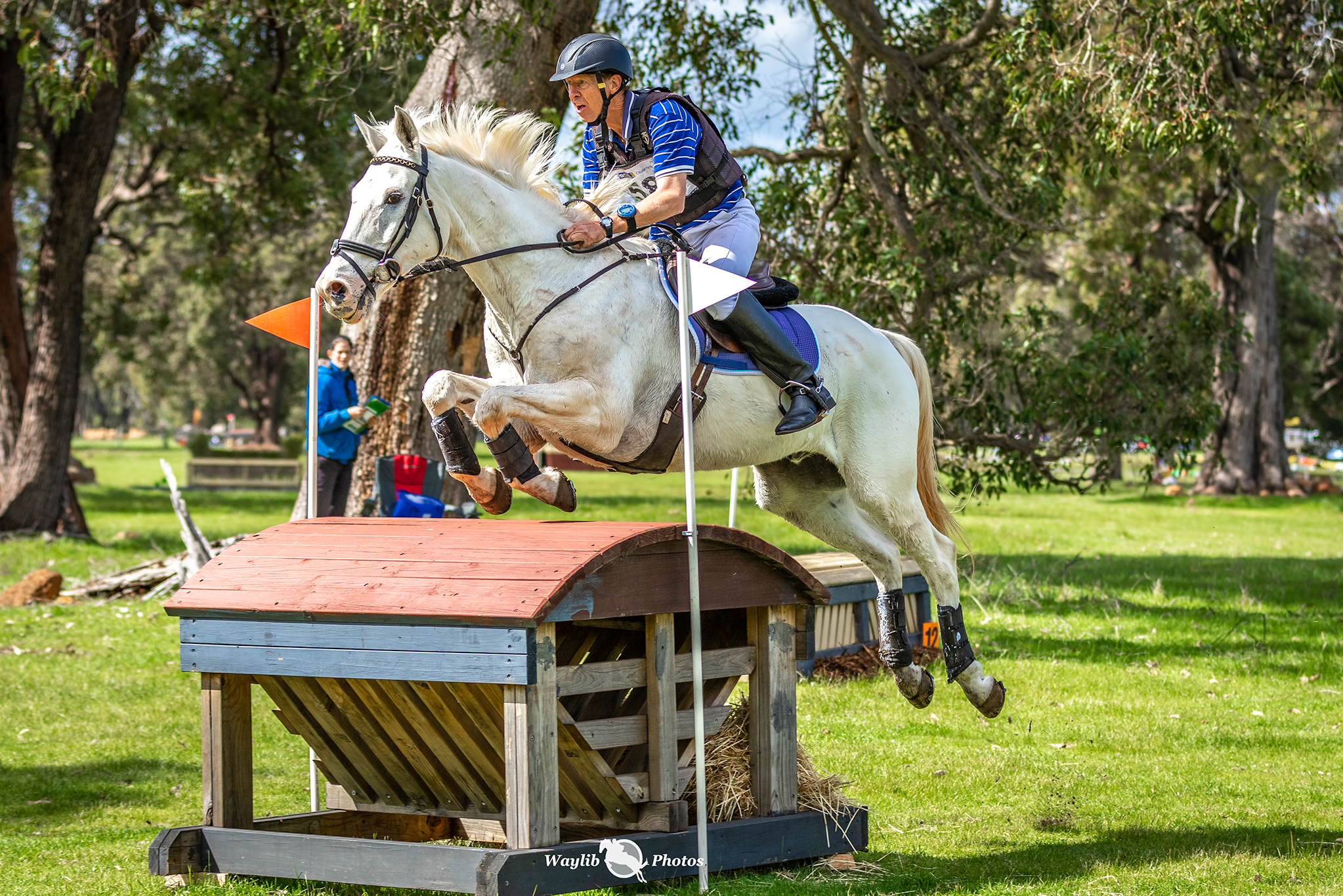 William Newton-Wordsworth posted an emotional win in the Valley Equine Vets CCI***L with his homebred 14-year-old, Williams River Shadowfax. "I am so blessed to win here - I rode at the very first Wooroloo event in 1981!" explained William, who was also quick to praise the event organisers. "They've developed this into an international event with a world-class facility - amazing credit to them. The outstanding cross country course designer, Wayne Copping, is a real veteran master - he challenges you but still builds courses that you can take on." Wooroloo's international course designer added a new water splash to this event, thanks to the generous sponsorship of materials and machinery from BGC Quarries.
William is based with his wife and number one coach Kelly, on their broadacre biodynamic organic farm near the town of Williams in South West WA. They currently have approximately 70 horses at home on their dedicated eventing stud. "Shadowfax is a gifted jumper by our first stallion, Kitilintock Stylish Lad, and he was bred to be very hardy - all our young horses are naturally reared among hills, rocks and streams," added William.

Isabella Dunne topped the Bates Saddles CCI**L with the New Zealand-bred 10-year-old, Astro Nzph, and also took the ladies prize for best presented in the trot up. Second-placed Will Baxter (Kdale Mr Collins) was the winner of the men's trot up award, and he also scooped the EvA95 section with Steph Sneyd's precociously talented five-year-old Australian Warmblood, Kdale Miss Emma. "Both of my rides are really smart horses by the same dam, Kdale Miss Molly," explained Will, who is based in Gidgegannup where he works for the family business, Total Access Australia. "Colin is more cool and cruisy, while Emma just wants to get it done and she's a lot faster," continued Will, who will campaign the young mare at EvA95 until the end of the season.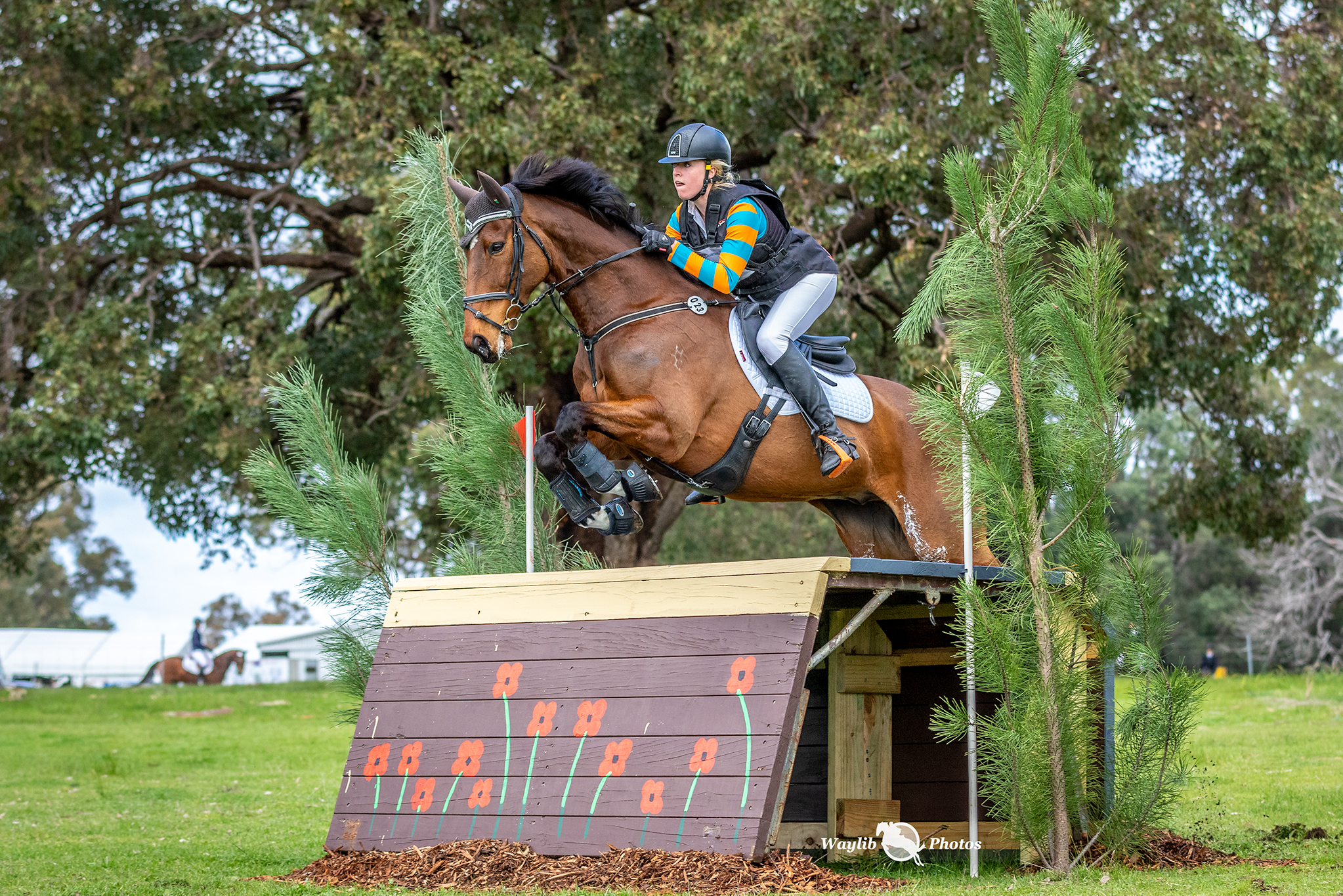 Madison Gielen posted two double clears inside the time to take out first and fourth in the Panache Living CCN*L. Her winning ride was the nine-year-old off the track thoroughbred, GPH Valet de Carreau, which means Jack of Diamonds in French. "I've retrained him off the track over the last three years - he can be a bit hot and very quirky but he's coming into his prime now and he was foot perfect from start to finish here," explained Madison, who is studying commerce at university. Zane Lyall completed on his dressage score to lead from start to finish in the Brigid Woss CCNJ*L with the experienced sixteen-year-old, Venture Sky High. 
Perth Horse Trials Association welcomed Col. 'Sam' Fuangvich Aniruth-Deva, who flew in from Thailand to be president of the FEI Ground Jury. Sam splits his time between Thailand, where he is vice president of the Thai Equestrian Federation, and France, where he coaches the Thai eventing team. A very well-travelled official, he spent time in New South Wales with Heath Ryan when the Thai team were previously based there, and officiated at Fairbridge Horse Trials in WA around 15 years ago. "Asian countries are not known as equestrian countries but its good that people welcome Asian officials more now and I feel I have been accepted here," explained Sam. "Teamwork of the officials is the most important thing - it is good to have a happy team."