Dressage enthusiasts, Peter Storr is in Town!!
Take this opportunity to see the Best of British!
We are so lucky that PETER STORR has accepted our invitation to Perth to present an amazing Through The Levels Dressage Symposium at our State Equestrian Centre.
It's no coincidence that Team GB recently smashed it out of the ball park to take GOLD at the recent European Dressage Championships!
Now is the time to learn some of the secrets to the success of the Team GB Champions from a master rider, trainer and FEI 5* international dressage judge.
The Dressage WA Dressage Judges Taskforce present the MASTERS OF DRESSAGE YOUNGE DRESSAGE HORSE WORKSHOP and the MASTERS OF DRESSAGE SYMPOSIUM: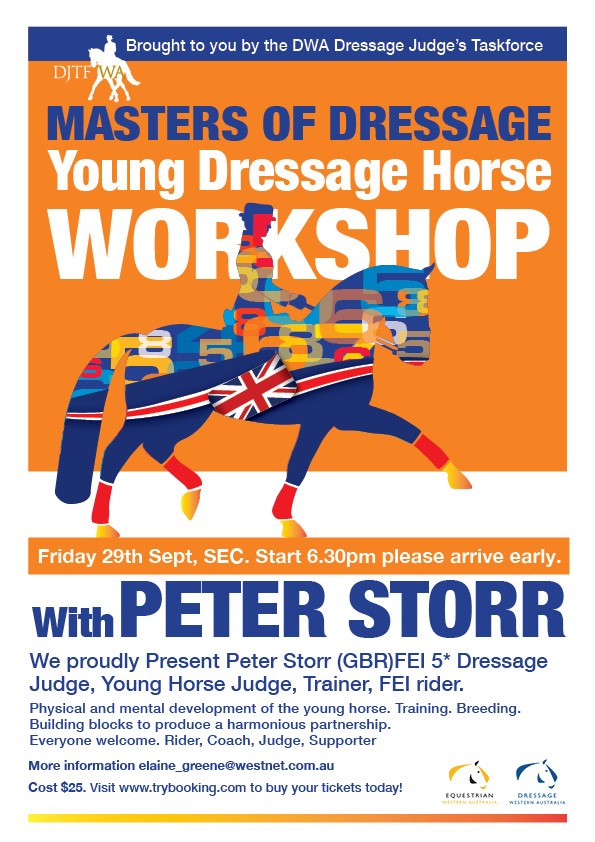 MASTERS OF DRESSAGE YOUNG DRESSAGE HORSE WORKSHOP
Physical and mental development of the young horse, trianing, breeding and building blocks to produce a armonious partnership.
Friday 29th September   |   6.30pm   |   $25pp
State Equestrian Centre, Brigadoon WA 6069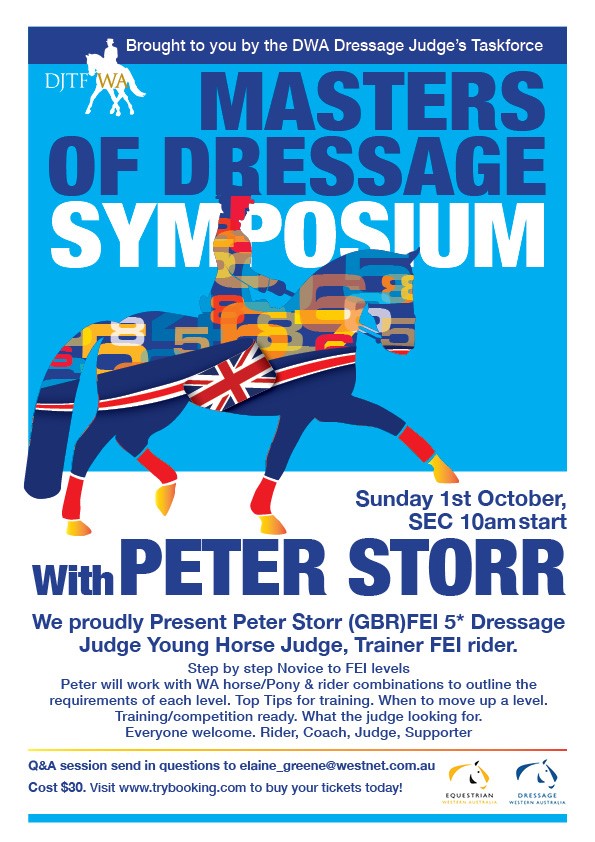 MASTERS OF DRESSAGE SYMPOSIUM
Peter will work with WA horse/pony & rider combinations to outline the requirements of each level, top tips for training, when to move up a leve, training/competition ready and what the judge is looking for.
Send in your questions for our Q&A session to [email protected]
Sunday 1st October   |   10am Start   |   $30pp
State Equestrian Centre, Brigadoon WA 6069