Equestrian Western Australia welcomes Saddles Plus as promotional partner
Equestrian Western Australia is pleased to announce Saddles Plus have confirmed their partnership with Equestrian Western Australia and will continue as naming rights sponsor for 2019 Interschool Championships.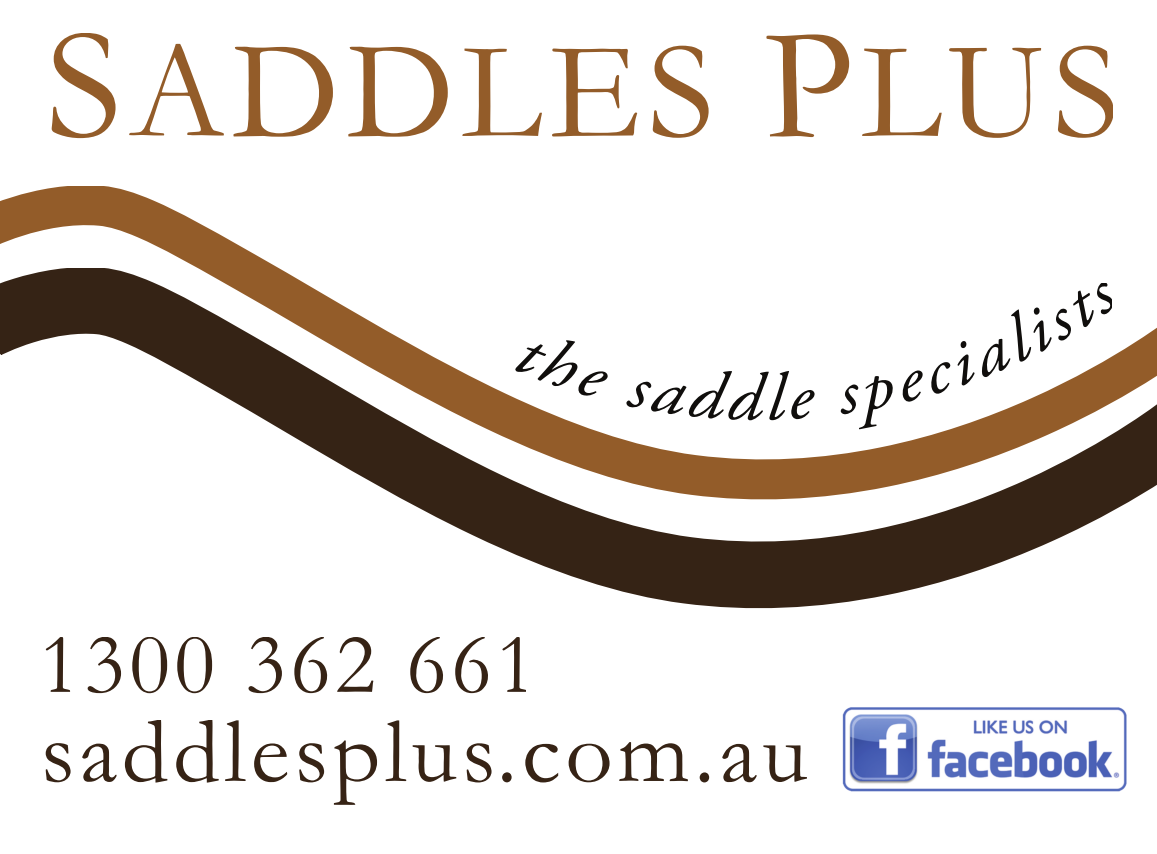 Continuing to grow year on year, the Interschools Championships is the largest equestrian grassroots program delivered in the state of Western Australia where top youth riders compete for State Age Titles in Dressage, Jumping and Show Horse. The competition welcomes youth riders new to the sport and has expanded the popular Participation competition in 2019 after its successful inception in 2018. Sara Botten, Events and Business Development Manager said, "We are pleased that Saddles Plus have made the decision to return as sponsors, and we are eagerly looking forward to working with them to supporting their activities to promote the equestrian sport."
As sponsors of the Interschool WA Championships, Saddles Plus will provide rugs for overall and reserve champion prizes, prizes for champion disciplines and also product & discount vouchers for participants.
Saddles Plus is a family owned and run business situated on South West Hwy in Byford. Owner and saddle fitter Gary Johnson has over 30 years' experience in the equestrian industry and saddle fitting. Saddles Plus truly is the saddle specialists. They have a collection of top quality products available for horse and rider, and always endeavour to offer prestigious and exclusive brands. Their friendly staff are always willing to help you with all things equestrian and provide advice and information about their products. You can also shop online so check out their website at saddlesplus.com
 "Saddles Plus are excited to again be associated with the Interschool Equestrian Championships and look forward joining Equestrian Western Australia at a number of marquee events in 2019 as part of their promotional partnership."
The 2019 Interschools Championships will be hosted at the State Equestrian Centre from the 26th – 28th April 2019 with an extensive Trade Village now renamed the Saddles Plus Presidents Lawn as well as educational lectures and demonstration. Interschool WA events include:
Saddles Plus Interschool Combined Training and Open Championship 24 April
Saddles Plus Interschool Equestrian Festival 26 – 28 April
Saddles Plus Interschool Eventing Championship at Brigadoon CCN-S 25 – 26 May
All event information for Saddles Plus Championship and Participation events is now online http://www.wa.equestrian.org.au/interschool#
Entries for the Saddles Plus Interschool Combined Training and Open Championship, as well as the Saddles Plus Interschool Equestrian Festival, will open next week on www.nominate.com.au
Is your business interested in becoming a promotional partner with Equestrian Western Australia? We welcome new and old sponsors! Check out our 2019 Promotional Packages prospectus here.