2019 Equestrian WA Awards Night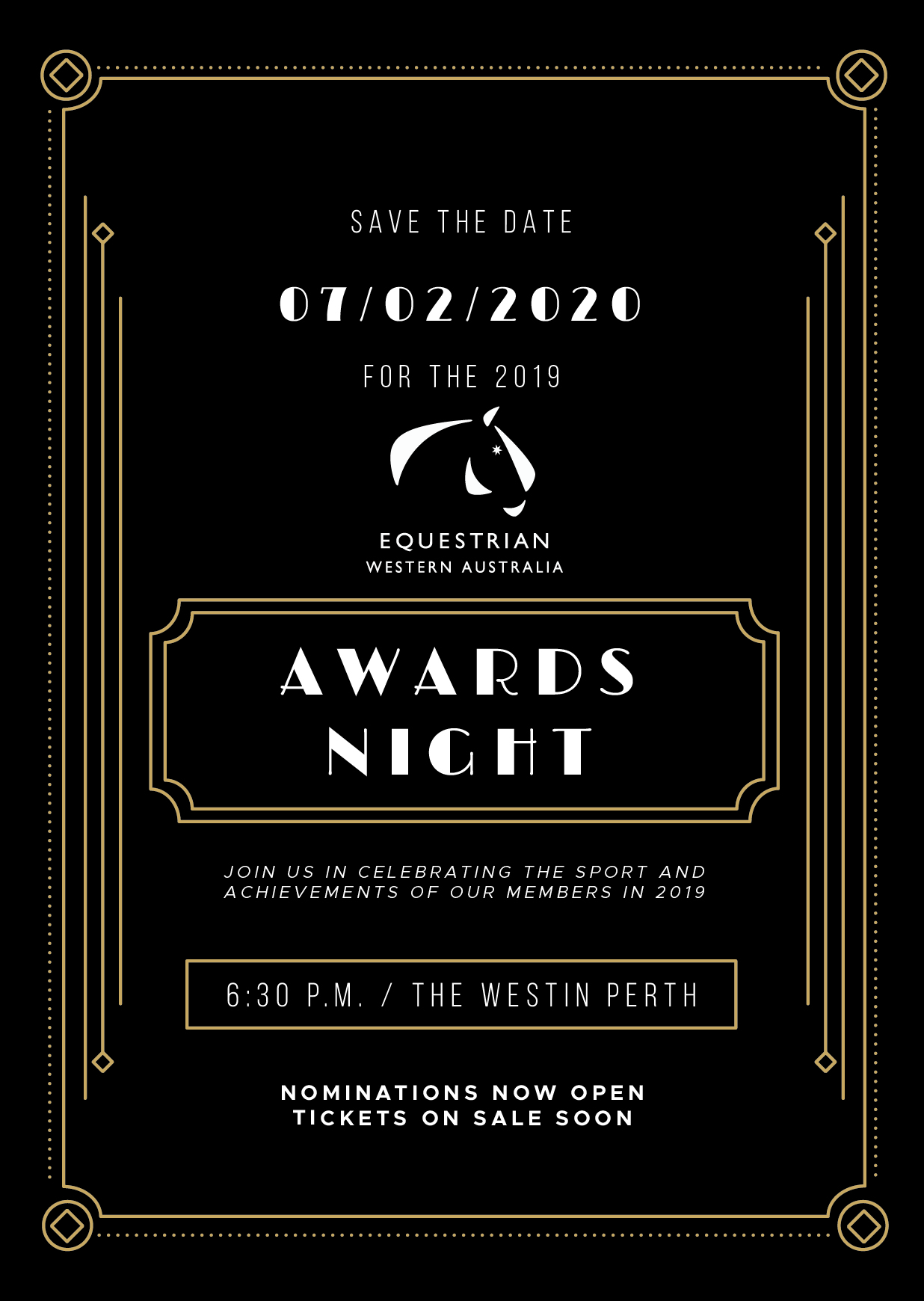 If you know someone that deserves recognition for their success or contribution to the WA equestrian community, nominate them for an Award and they could be selected as one of the finalists recognised at the Equestrian Western Australia Awards Night being held 7 February 2020.

Nominations close 11:45 pm, 08 December 2019.
For information on the selection process, selection panel and award categories, please refer to the EWA Annual Awards Policy (pdf).