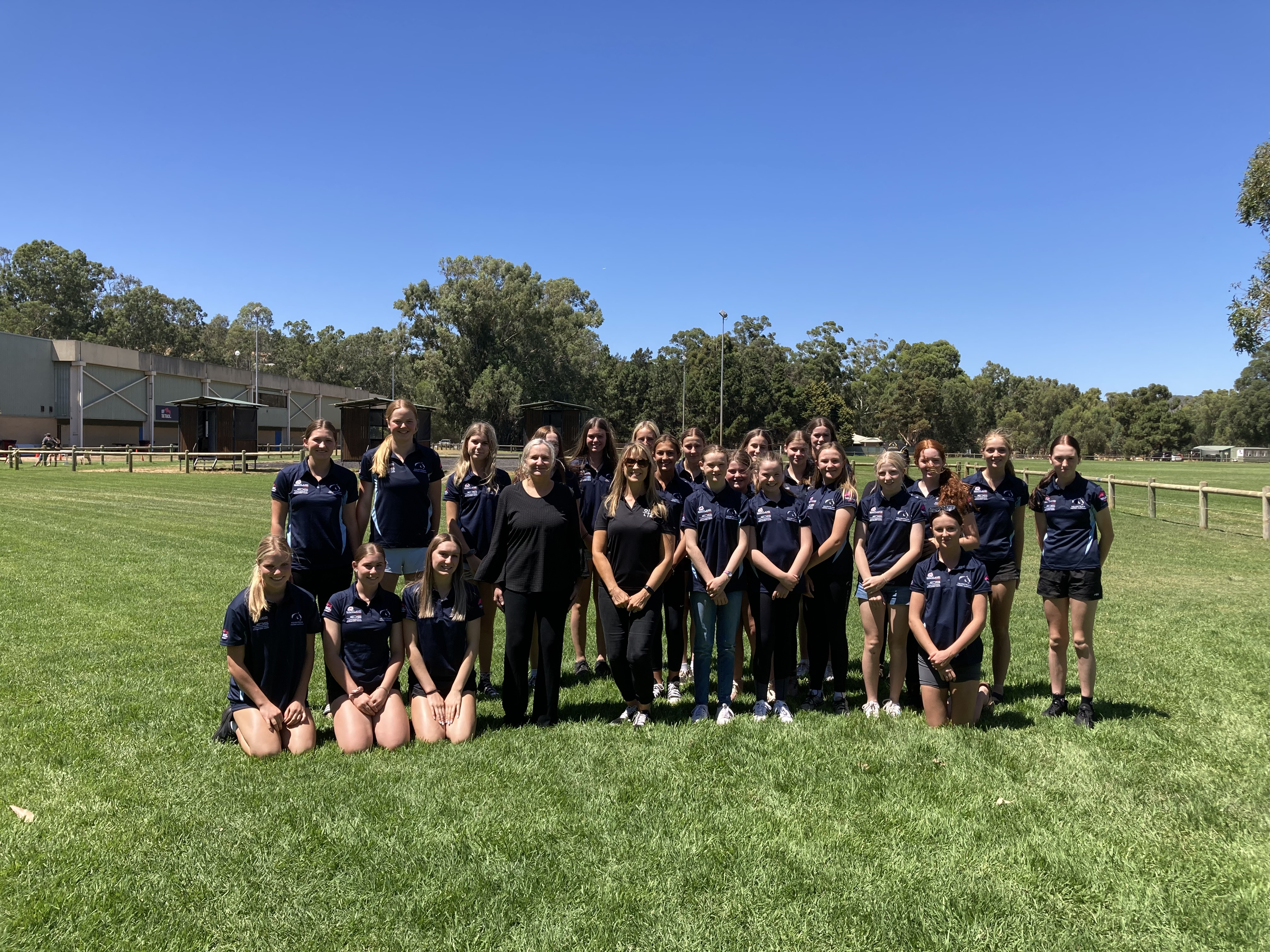 Maitland Park Junior Equestrian Development Squad Announced
Equestrian WA are delighted to announce the riders selected to be part of the Maitland Park Junior Equestrian Development Squad (JEDS) for 2023. 
The purpose of the JEDS is to assist West Australian young riders perform at the top level for their age group and open the pathway to the high-performance squads of WA.
The JEDS participated in their first off-horse cultural session on Saturday 25 February; consisting of an Outside the Locker Room mental health discussion; covering topics such as signs and symptoms of mental ill-health, how to start the conversation and how to support someone going through a mental health challenge.
Riders Kenya Wilson and Rosie Oliver also came down to talk to the squad, drawing on their own personal experiences being part of the B.E.A.T.S program and their journey on the EWA performance pathway.
The day was rounded out with some team building and team bonding exercises, with squad members also collecting their JEDS uniform for 2023.
Congratulations to the below riders and we look forward to following your journeys during the year;
Alivia Coppin
Alyssa Hattingh
Alyssa Scott
Amelia McDonald
Amy Lethlean
Amy Lockhart
Asha Henderson
Cailtin Godfrey
Chenin Hislop
Chloe Wood
Emily Stampalia
Erin Bertola
Isla Bolton
Isobel Egan
Lateesha Coppin
Meg Fowler
Mia Avila
Mia Fellows
Ryleigh Conway
Scarlett Currey
Serena Smith
Siena Stasiw
Sune Snyman
Taylor Palmer
Tazmin Smith
Uma Sky Fisher
Zoe Purser