Equestra 2018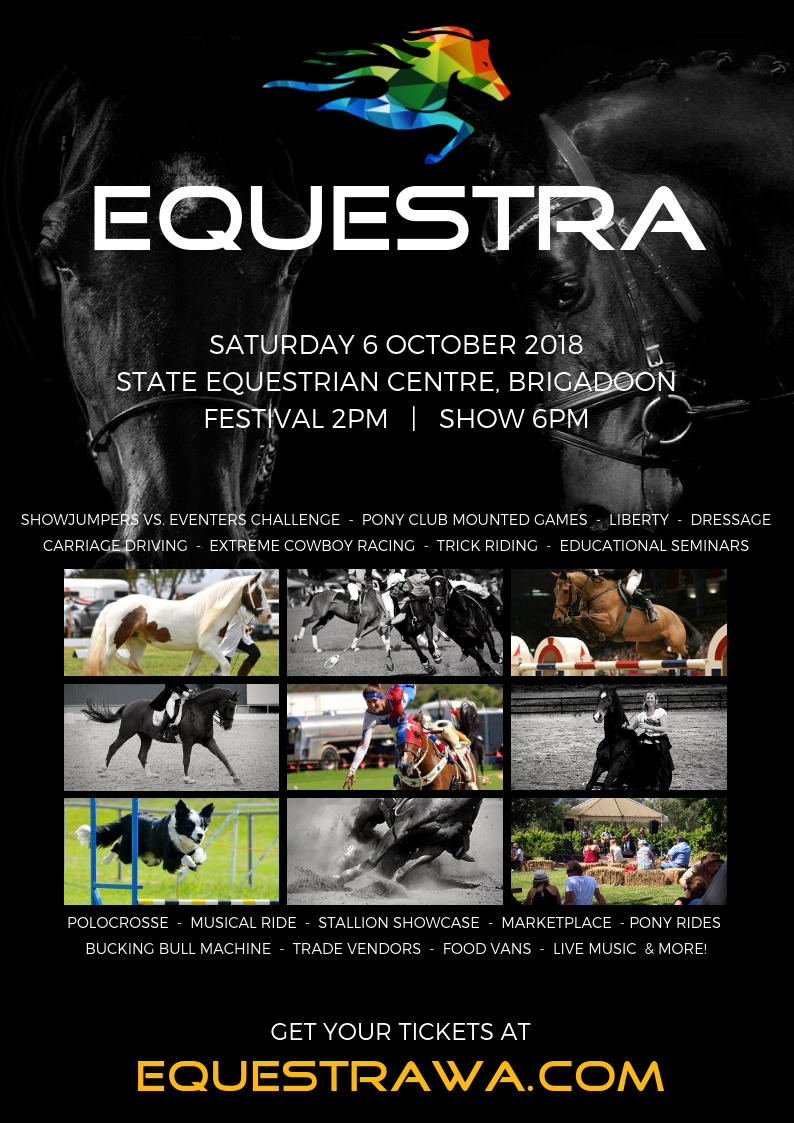 Date: 6 October 2018
Time: 6:00pm start. Free public festival from 2:00pm.
Location: State Equestrian Centre, Brigadoon WA
Cost: General Admission $33.00, V.I.P Ticket $132.00, V.I.P Table (8 seats) $1025.00

Celebrating the bond of horse & human in WA.
Enjoy an afternoon of horsing around at the Equestra Festival featuring equestrian demonstrations and beer garden as well as a number of local business vendors, bucking bull and kids activities. Entry to the festival is free and families are welcome.
Coming for the afternoon? Why not also wander down to the Swan Valley Pony Club grounds (only a couple of minutes walk) and watch some of the Polocrosse Nationals being run down there? Enjoy the excitement of Polocrosse and cheer on the WA teams!
Our free outdoor entertainment starts from 2:00pm.
Equestra 2018 Show is starting at 6:00pm. This event will be a thrilling and inspiring showcase of equestrian exhibits and sports. Enjoy the athleticism of jumping, the speed of mounted games riders, the bravery of mounted archery, the elegance of dressage and much, much more in this action-packed evening.
https://www.facebook.com/events/594802884202755/